Biggest question of them all "What do I buy?"
Everyone has an opinion and who do you trust. Remember, when you purchase a computer, you will have it for 5 years or more. Here is my advice.
Minimum system requirements:
500 GB of disk or higher - A Solid State Drive is the best

4.00 GB of memory or higher

2.50 GHz processor or faster
Make sure that you purchase a computer from a reputable store. If possible, go to the store and try the keyboard and check out the screen size, especially for a laptop. Many computers that go on sale have slow processors. Stay away from these, you will not be happy with the speed in the long run.
I always recommend Toshiba laptops and Dell desktops. When you purchase a computer from Dell, you get onsite service for the first year. For example, if the power supply fails, Dell will send someone to your house or business the next day to replace it. Very important for a small business.
I do not recommend any extended warranty. Bring the computer home and give us a call. We will setup your computer, transfer your files and connect all your devices for you.
Feel free to call us if you have any questions on "What to buy". We would be happy to go the retailer with you.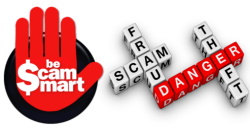 Don't Be A Victim - Be Scam Smart
There are a variety of scams and frauds happening in Canada - with new ones invented daily. Click on the image to learn how you can protect yourself from scammers and be scam smart.
Energy Saving Tips around the Home and Office
Look for ENERGY STARŪ qualified products when purchasing a new computer, printer or other office equipment. An ENERGY STARŪ qualified computer in sleep mode uses only a fraction of the electricity used by a typical model without enabled power management features. Computers that operate in low-power mode much of the time not only save energy but also run cooler and last longer; so make sure these features are activated.
Plug your home office equipment (computer, monitor, speakers, printer, scanner, etc.) into a power bar that can easily be turned off when the equipment is not in use. A computer that runs 24 hours a day uses between $75 and $120 worth of electricity each year.
Screen savers save computer screens, not energy. Start-ups and shutdowns do not use any extra energy, nor are they hard on your computer. In fact, shutting computers down when you are finished using them actually reduces system wear - and saves energy.
Replacing Your Computer?

Computers contain lead and heavy metals that are dangerous to the environment. There are many agencies that are glad to receive donated computers. Your municipality may have a "take back" program that identifies companies or organizations that take back old computers.
How To Recycle Your Old Computer
Lightning and Your Computer

Lightning can cause severe damage to your computer. A thunder and lightning storm miles away can induce surges of current along power and phone lines. Even a small spike in voltage could cause unpredictable problems. It is advisable to turn off your computer and unplug the modem from the phone line during severe storms. It's better to be safe than sorry!
Use your Credit Card

Many credit card companies offer Purchase Security and Extended Protection plans when you use your credit card for purchased items. Check your Cardholder Agreement and Benefit Coverage document posted on your financial institutions web site for benefits and details.
Save your work

There are many ways and places to save work (ex. hard drive, diskette, CD Rom, memory stick) and it behooves all users to utilize these features. The computer does not save your work on its own. It must be told when, where, and what to save. Please, save your work often. You never know when an accident may happen and your work will be lost.
Technology Tips
A collection of useful tips you may or may not already know.
Danger With Thieves Stealing Your GPS Or Cell Phone
10 Small Business Tax Write-offs
Get Adobe Reader for Free
Home | Services | QuickBooks | Web Site Design | Fillable PDF Forms | Portfolio | Free Seniors Seminars
Price List | Specials | Helpful Tips | Contact | Partner Links | Buy and Sell | Enter Our Free Contest
Web Site Designed By Home and Small Business Computer Services Inc. 2020